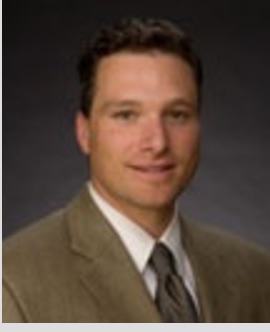 Medical School: University of Washington, Seattle, WA
Ph.D. Biochemisty, University of Washington, Seattle, WA
Residency: Harvard Radiation Oncology Program, Harvard Medical School, Boston, Massachusetts
Board-certified in Radiation Oncology

CyberKnife

Gamma Knife

External Beam Radiation Therapy (EBRT)

Image-Guided Radiation Therapy (IGRT)

Intensity-Modulated Radiation Therapy (IMRT)

Volumetric Modulated Arc Therapy (VMAT)
Dr. Landis joined TIROG in 2006. He is originally from Southern California, and moved to Seattle to attend the combined M.D., Ph.D. program in 1994, where he earned a Ph.D. in Biochemistry studying resistance to chemotherapy in cancer treatment.
Dr. Landis truly enjoys the challenge of caring for cancer patients. A diagnosis of cancer can be overwhelming for a patient and their family. From the beginning he will review the diagnosis in detail, the treatment options, and the potential results of each option, including possible side effects. As I physician he believes we should prioritize quality of life. He strives to listen to his patients, understand their desires, and incorporate this into an individualized treatment plan He takes pride in providing the best possible care to all of my patients.
Dr. Landis enjoys all that the Pacific Northwest has to offer including hiking, kayaking, and gardening. He finds balance and perspective in nature and enjoy sharing all of these things with his wife and children. He also finds fulfillment teaching and lecturing to visiting physicians, students, and residents in training.