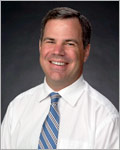 Medical School: University of California, Davis, California
Residency: Albert Einstein Medical Center, Pennsylvania & Stanford University, Palo Alto, California
Board-certified in Radiation Oncology

Prostate LDR Brachytherapy

HDR Brachytherapy

Calypso 4D-Localization Cancer Treatment

External Beam Radiation Therapy (EBRT)

HDR Brachytherapy

Image-Guided Radiation Therapy (IGRT)

Intensity-Modulated Radiation Therapy (IMRT)

Breast Microseed Treatment
Accelerated Partial Breast Irradiation (APBI)
Xofigo (Radium-223) RadionuclideInjection
A cancer diagnosis represents a tremendous emotional challenge to you, the patient as well as your family. My role is to explain the disease process and the bewildering array of treatment options in plain terms. In this way, you can make an informed decision. My ongoing commitment to you is to offer guidance, and support as you navigate through your treatment process. I pride myself on offering access to cutting edge treatment approaches to cancer care, while never losing site of the individual patient. Every day my team and I will strive to make your experience as comfortable and positive as we possibly can.
Dr. Eulau practices at the Swedish Cancer Institute at First Hill and is the Clinical Director of the Seattle Prostate Institute. He is skilled in the operating room, where he treats patients with Prostate Seed Brachytherapy. He and Dr. Morris have also developed the Breast Microseed treatment program and he is active in several research studies at Swedish. He enjoys spending time with his wife and two children and exploring the Seattle area.
Dr. Eulau is also fluent in Spanish, and has spent considerable time on cancer outreach efforts to the Spanish speaking populations in and around the Seattle area.